ROCKETLAB INTRODUCES THEIR NEW NEUTRON ROCKET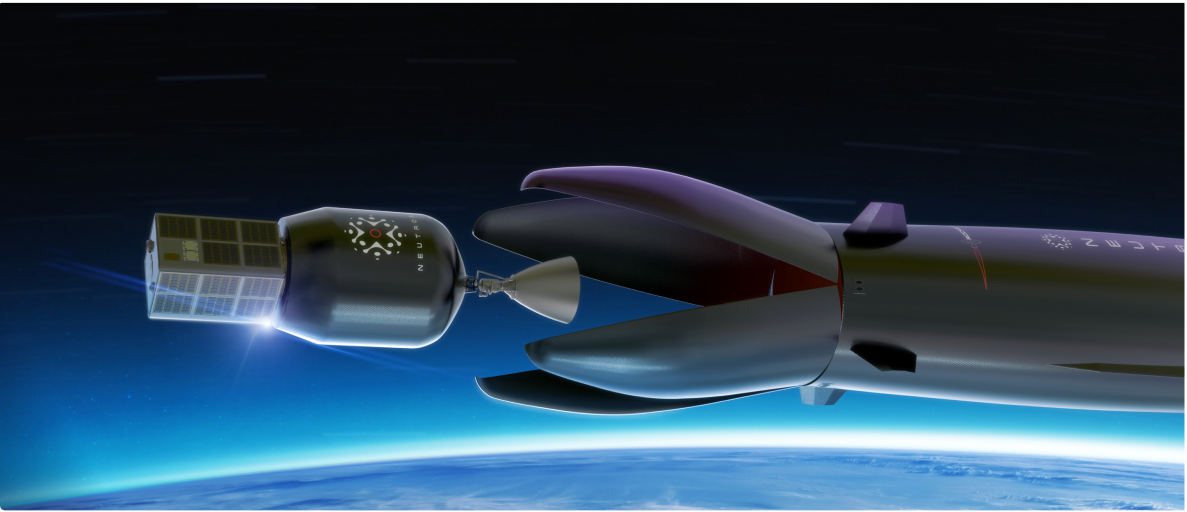 04/12/2021
RocketLab has unveiled on Thursday 2nd of December their new Neutron Rocket. "A 2050 rocket, built today", as said by the RocketLab's CEO - Peter Beck.
The rocket features a lot of new aspects in the rocket industry, which are quite novel and pushing the boundaries of the engineering.
1) REUSABLE
The NEUTRON Rocket features a reusable capability. It will be aim to be a reusable rocket from day 1, with the aim of landing back on the launch pad after successfull payload deployment.
2) NO DETACHING FAIRING
Instead of getting rid of the fairings for the rocket's second stage deployment - it will feature an openening of the fairings, to deploy the second stage.
3) ROCKET-LAB CARBON COMPOSITES
The NEUTRON Rocket will be made entirley from a carbon composites manufactured in-house by RocketLab.
4) OXYGEN - METHANE - GAS ARCHEMIDIES ENGINES
That is correct! The new NEUTRON rocket will feature 7 ARCHEMIDIES ENGINES built by RocketLab based on Oxygen - Methane as fuel that aim to be low stress and highly reliable engines